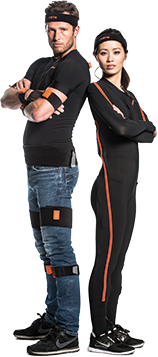 Production-grade motion capture technology, for indie developers and young studios
The Xsens Indie program is designed to support up-and-coming talent, making it easier to access Hollywood-grade motion capture on a budget. It provides indies, young studios, and game developers with a more affordable way to bring projects to life, without having to compromise on quality.
Grow your business by creating realistic content on the fly and enhancing the agility of your production, all while maximizing the time and talents of your team.
The Program
Xsens' Indie Program is here to equip you with the same triple-A quality tools used in the industry, at an entry-level budget. It provides you, the creator, with a jump start by enabling you to integrate the Xsens MVN motion capture into your pipeline.
Your software subscription of MVN Animate Pro adapts according to the growth of your business in subsequent years, resulting in huge savings across the board.
The program is available to you if you meet the following criteria:
- New Xsens customer
- Registered company (CoC, VATno)
- Revenue over last fiscal year is no more than $550,000 (€500.000)
All of the above criteria need to be met in order to apply for the Indie Program.